Special Needs – Tailored fun learning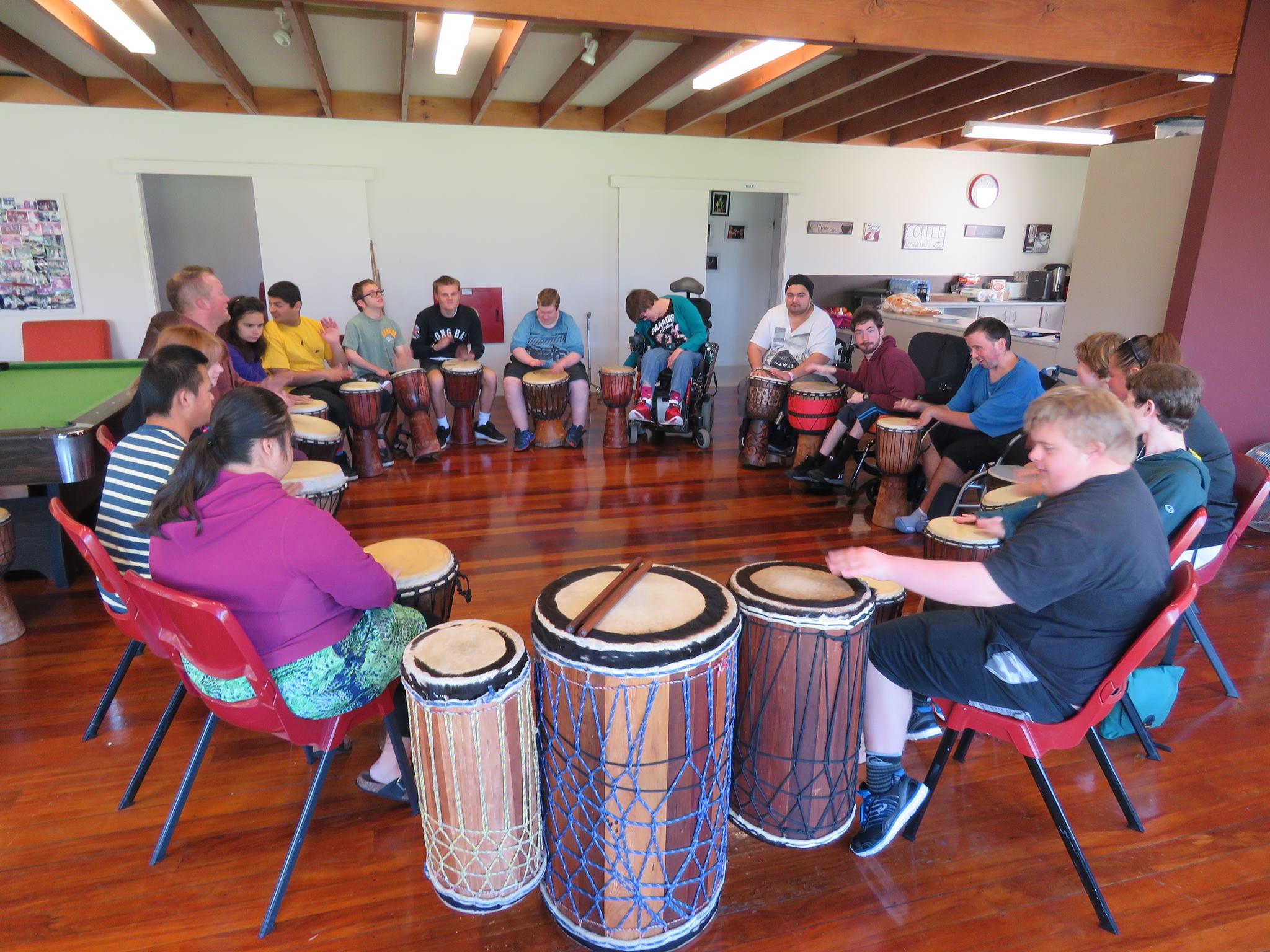 This is the main area I work in and have put together many different forms of my music sessions to suit the needs of the people I am working with.
I find that these sessions help learning and development of life skills grow whilst having fun. There is also a connection that music brings out in people and I have noticed it most when working with people with special needs.
Here is an outline of the basic session, continuing sessions can be tailor made to help ongoing development:
A fun interactive music sessions to suit children at all ages that involves the use of drums, shakers, native American flute, loop pedal, didgeridoo and other instruments from around the world.
The sessions are based around play, music, singing, dancing and games to help teach life skills.
I bring my loop pedal and we create songs that everyone gets to add their bit to (my version of NZ's got talent!).
The sessions help teach team work, taking turns, sharing, listening and observing skills and other core values.
Sessions last up to one hour
![](/content/images/2017/05/18012819_10211055562918862_835680267_o--1-.jpg) ![](/content/images/2017/05/18015667_10211055562758858_1227399694_o.jpg) ![](/content/images/2017/05/18015831_10211055560718807_1196734194_o.jpg) ![](/content/images/2017/05/18042997_10211047582519357_61977479_o.jpg) ![](/content/images/2017/05/17757862_10210915489777121_365675697_n-1.jpg)