Testimonials
Our Preschool class had an awesome drumming session with Chewy. We absolutely loved playing the drums. The games we played meant we had to listen and move and communicate using the drums and rhythm. The children had an experience with music and a range of instruments that enriched their knowledge and appreciation of the power of music. Overall it was fun and interactive. Chewy very quickly developed a great rapport with the children.
Lynda Braid, New Shoots Day Care Centre, Albany, Auckland
Sarah's music sessions with Chewy are absolutely delightful. Sarah is a 20yr old young lady who lives with Rett Syndrome, she has very high needs and is non-verbal if without her AAC device.
Chewy has a unique ability to connect with her on many levels, chewy has a innate intuition and insightfulness to how different tones and vibrations evoke Sarah's senses and her emotions which creates fantastic engagement between them and others when working in a group.
Sarah thrives with being able to contribute to making music due to the wide variety of instruments and technology Chewy has available. Chewy is respectful, caring, gentle, positive, a great communicator and facilitator of groups and highly recommended by us.
Lisa Holten, Sarah's Mother
PHAB Incorporated Kerry Barnett
We asked Chewy to come to each of the groups to hold a music session as a fun and interactive activity. Chewy connected with members, staff and volunteers alike. Everybody told us how much they enjoyed the session, how personable and skilled Chewy was and how much fun they had. They all wanted more drumming sessions in the future.
We were lucky enough to have Chewy come to 16 of our groups in total (all of varying ages & abilities) and he was easily able to adapt and revise each session to suit each groups individual needs with ease and professionalism.
Chewy is a fantastic facilitator of groups and individuals and comes highly recommended by us.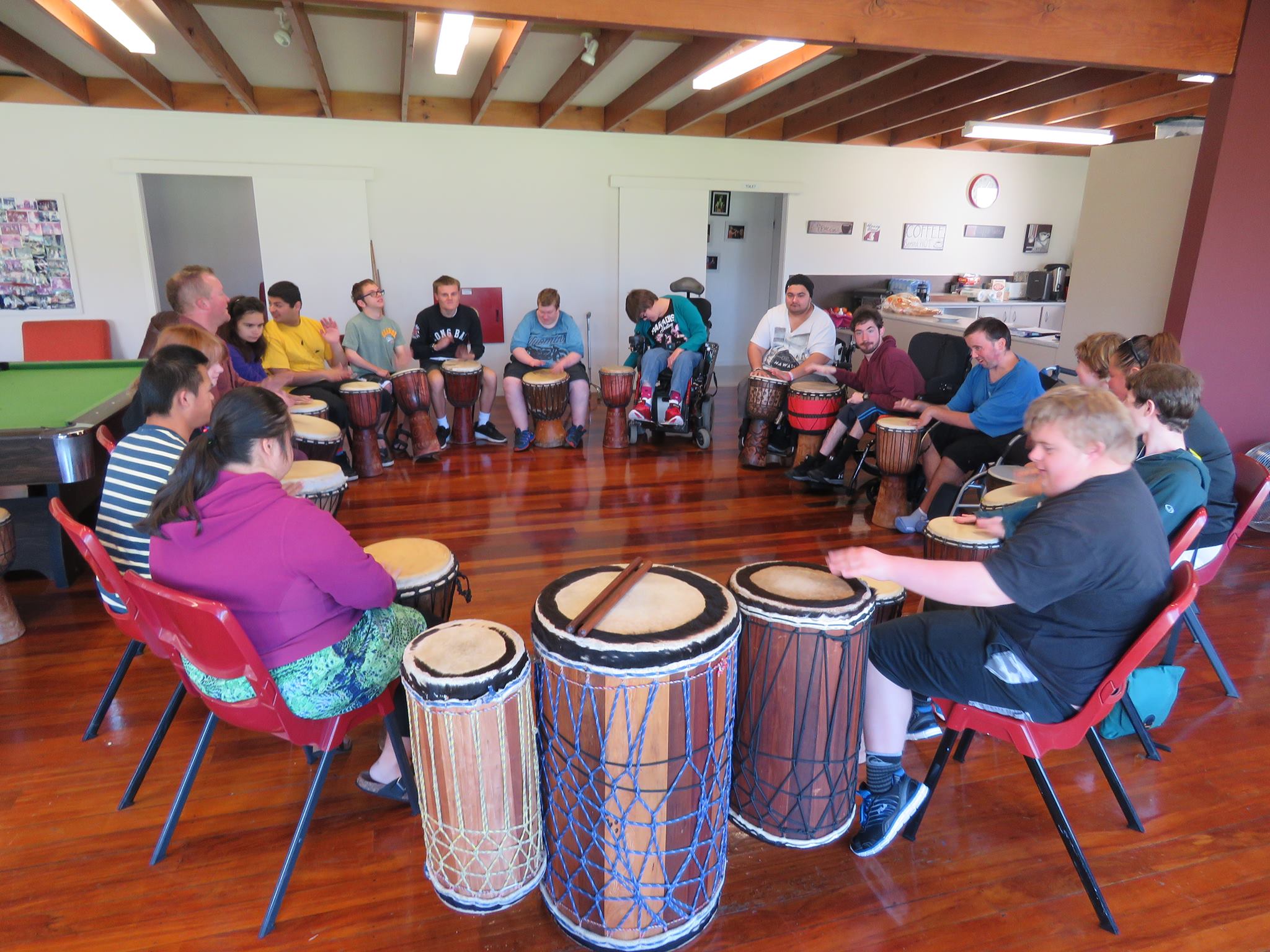 Ursula Cranmer:
I hired Chewy as the entertainer for my son's 21st party on St Patrick's Day. The theme was 'green'. Chewy arrived dressed in a green dinosaur onesie and immediately became the centre of attention. He set up his drums and soon had the whole party rocking with his fun, interactive games in a calm and inclusive manner. Everyone joined in, no matter their ability. Then Chewy took the party outdoors and did some breathtaking fire dancing and fire breathing demonstrations. It was a most memorable party! Definitely value for money. Thanks so much Chewy. Ursula & Andrew.